Buttocks Shaping - AUTHENTICITY BASED ON EXPERIENCE
Trends in strength training change as quickly as the image of the dream body. Although the division of "female'" and "male" exercises is quite artificial and the boundaries are easy to shift either way, there is a muscle group where training is extremely important for both aesthetic and health reasons. Therefore, a few months ago, ProFi Fitness School included a new course in their offer called BUTTOCKS SHAPING.
I started designing this program in 2018 with the idea of creating awareness for the instructors and giving them the "Know How" : How to train women who want to develop this part of the body without building the thighs. I would like to describe the process of its formation and specifics, based on several years of experience. You will find out how many hours we spend on exercise practice, why we put emphasis on anatomy and functionality of muscles, and why the course's graduates call it "innovative".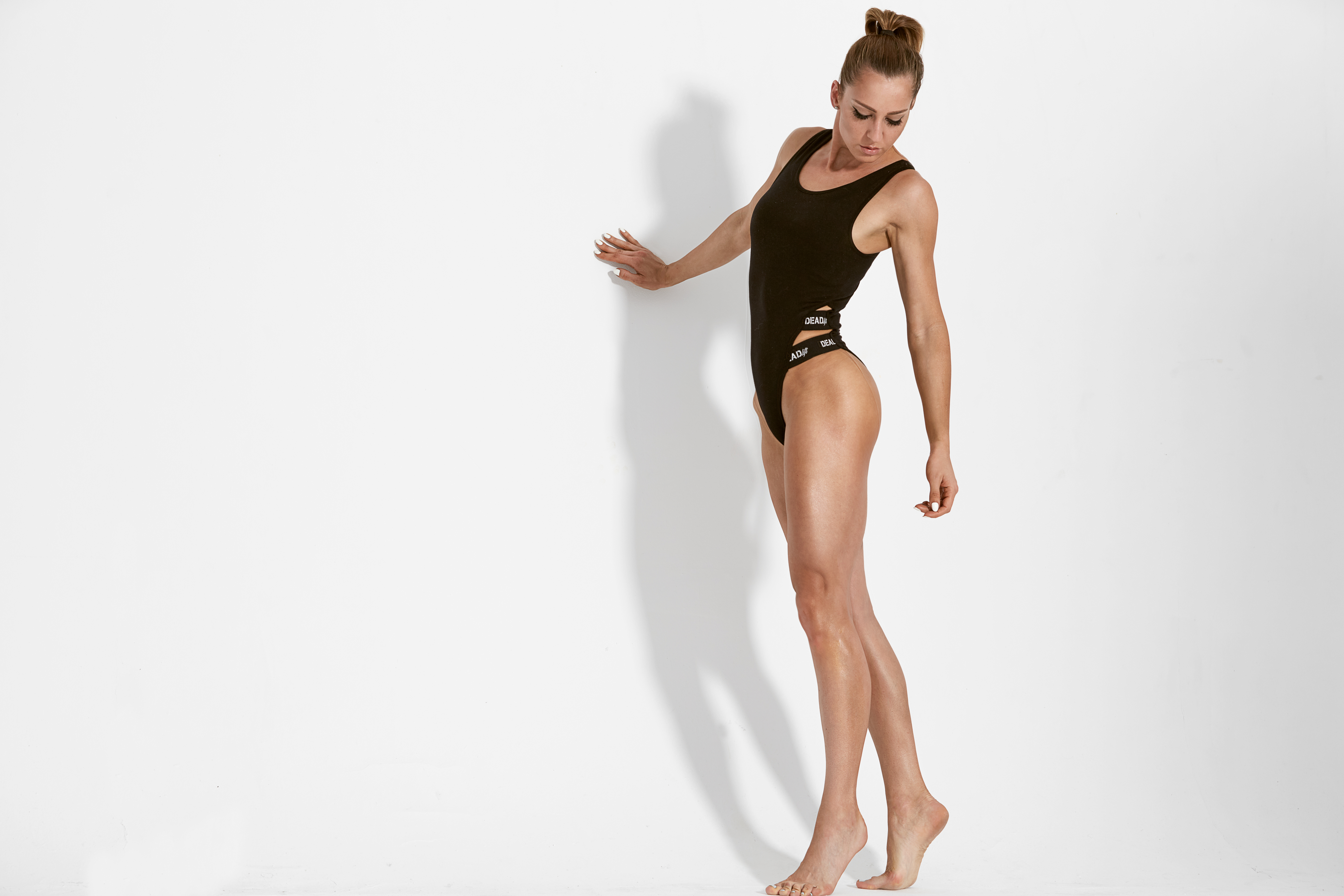 CONCEPT AND EXPERIENCE
I must admit that it was quite a challenge at the start. This was mainly because if I were to consider my experience as a bikini fitness contestant, I would have prepared a program for female athletes only. Because all my bodybuilding programs were written by men - and not just by ' any men' but experienced coaches- they focused on building my buttock muscles, quadriceps femoris and biceps femoris and were all based on squats- which had an impact on my success in this field.
However, as I was "coming off the stage" and returning to everyday work as a trainer, my clients expected a ' happy medium '. I often heard "Let's work on the glutes, but without building my thighs." The problem is that the aesthetics of a woman in competitions and in everyday life differ significantly – that's of course if we talk about majority of women (and an opinion of some men as well). It was a food for thought. It turned out to be a challenge because in order to build the glute muscles it is necessary to strengthen the biceps femoris. Of course, from body bio-mechanics perspective, this way of training makes sense. However, the problem begins when quadriceps muscles begin to grow. Suddenly it turns out that our client cannot wear a dress or jeans she bought 3 weeks ago.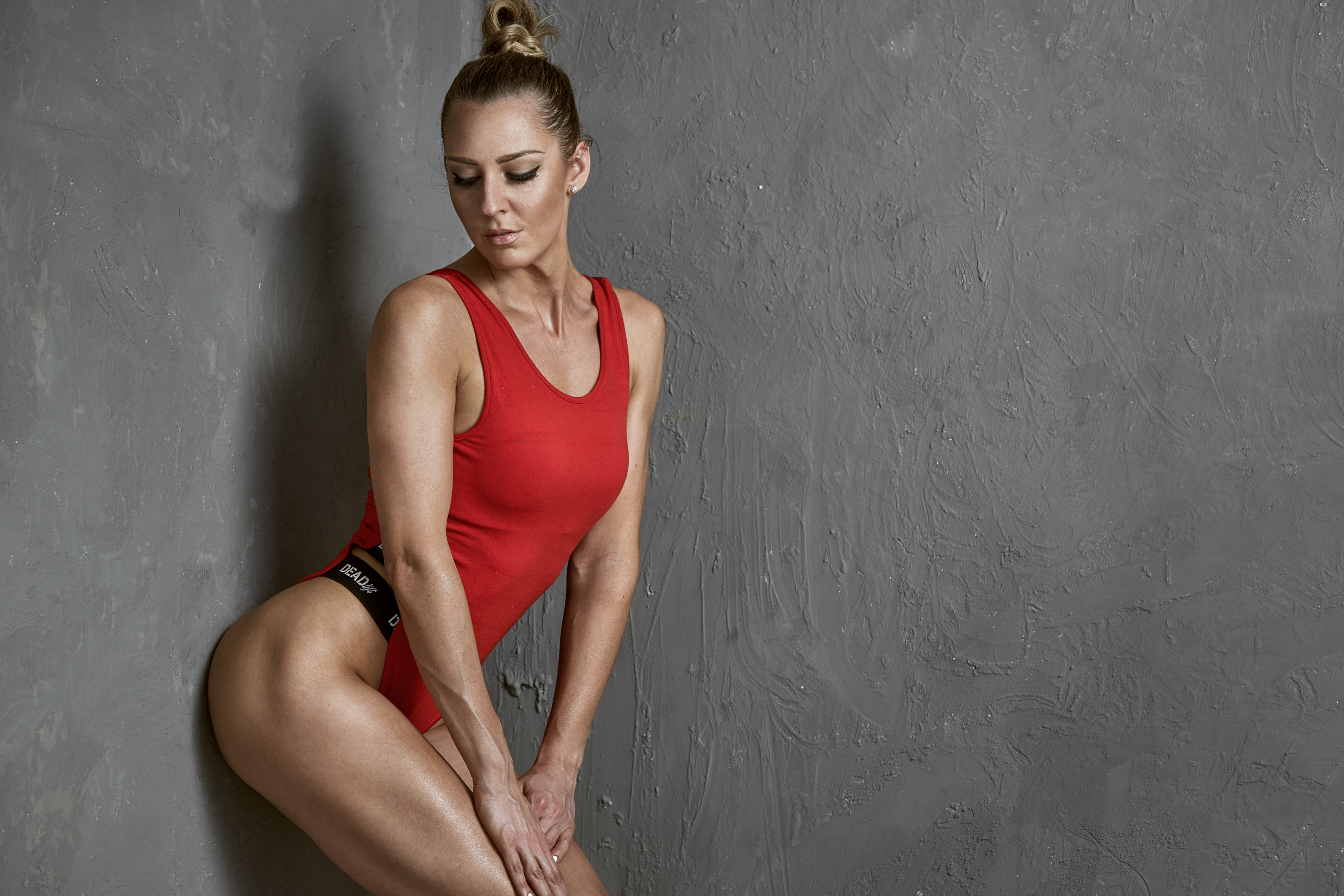 IN SEARCH OF A "HAPPY MEDIUM"
In addition, after each competition, I noticed that my body looks completely different since I started training and following my philosophy of the female body aesthetics and, above all, fitness and health. I always tested exercise sets on myself first and over time, in the fitness classes I was teaching. At the same time, I verified my knowledge with leading fitness athletes from Poland and abroad. Each of them presented a different point of view on glutes training.
It inspired me to look for a "happy medium." However, I had to remember that I couldn't just pass all my knowledge to my clients as they weren't preparing for competitions. Our intention was "Fit Body" i.e. fitness/slender thighs/firm buttocks. I then started searching for a course that would be aimed at women. However, all available courses seemed to be the same. They focused on training plans and were aimed at mainly at coaches/trainers and athletes.
"squat till you drop"? SOMETHING new is coming!
In 2017, I was offered to write an article for the fit.pl portal in which I dared to challenge one of the prevailing trends at that time: "squat till you drop" by attaching my documentation of transformation without a classic squat after 2 month training.
The article didn't turn the fitness industry around, but it was another step towards what followed years later. Over time, I was adding more details to the exercise data. I discovered that plyometric training (combined with strength training had a great effect on slender legs in addition to the morning 5 kilometre run and stretching with elements of yoga - as a training supplement or a separate training unit. It is also impossible to ignore the issue of proper nutrition, hydration and taking care of your recovery time. I have also added one of the exercises colloquially called "Princesses" (according to the course feedback, 90% of my students say it was the best exercise they ever learned).
However, not everything was as great as it might seem. I tried to organize workshops for women in the gym on many occasions, but there was simply no interest despite the full support of gym managers. So I thought that if people are not ready for them, I will stop for a while. Until…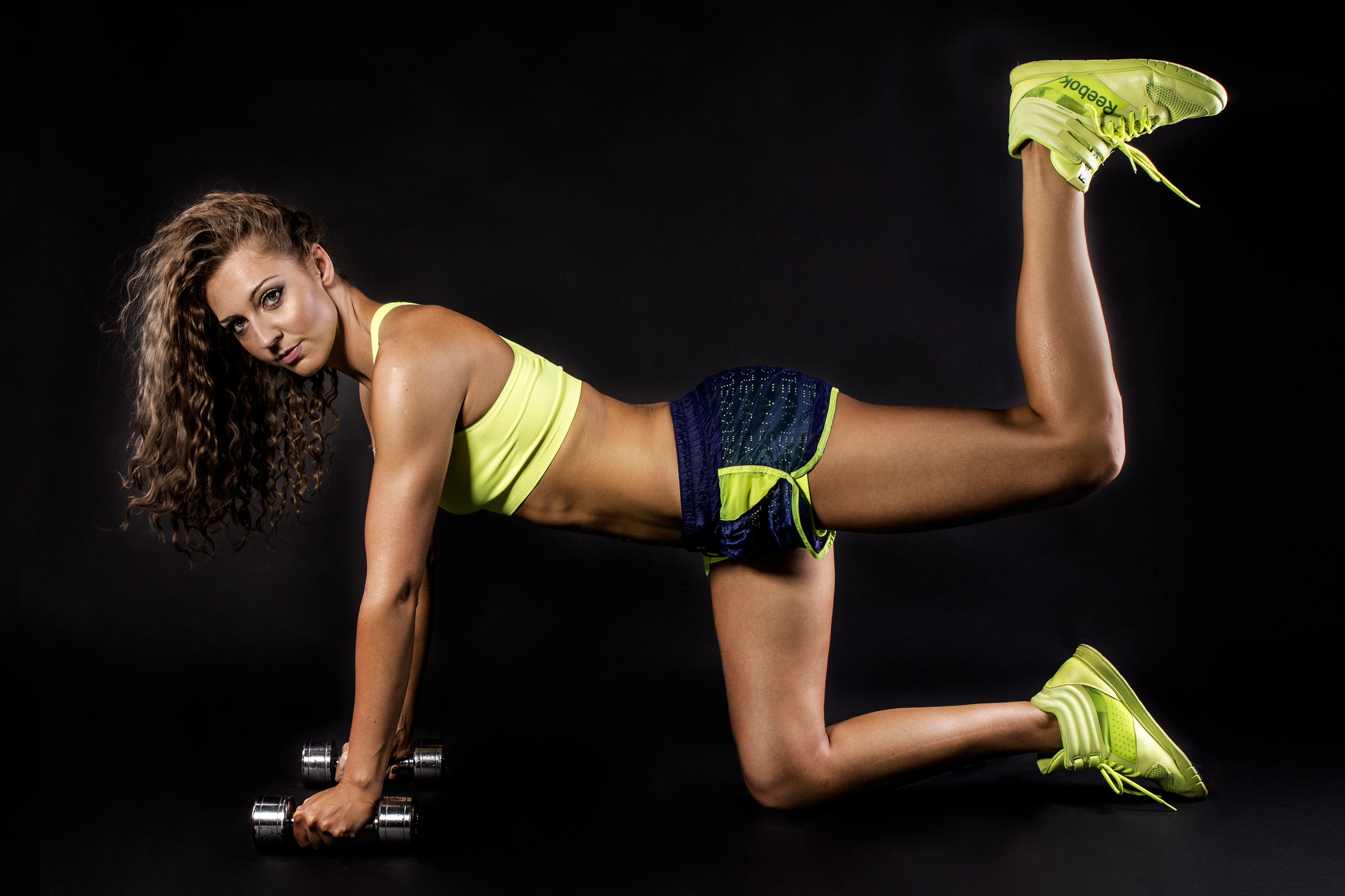 Working with ProFi Fitness School
In 2018, I was offered to join ProFi Fitness School team and during our first meeting I was asked to write my own training program on ' Buttock Shaping'. I must admit I was quite surprised. At first, I wanted to agree right away, because I had an idea of what it should look like. But then I realized that it was a big project and a huge responsibility. At the same time, I was in the process of writing "Master Program" together with Radosław Kruczek and Michał Wdowik for 'All For Body' trainers. This was a nationwide project and helped me build my confidence to use my potential in my next "project".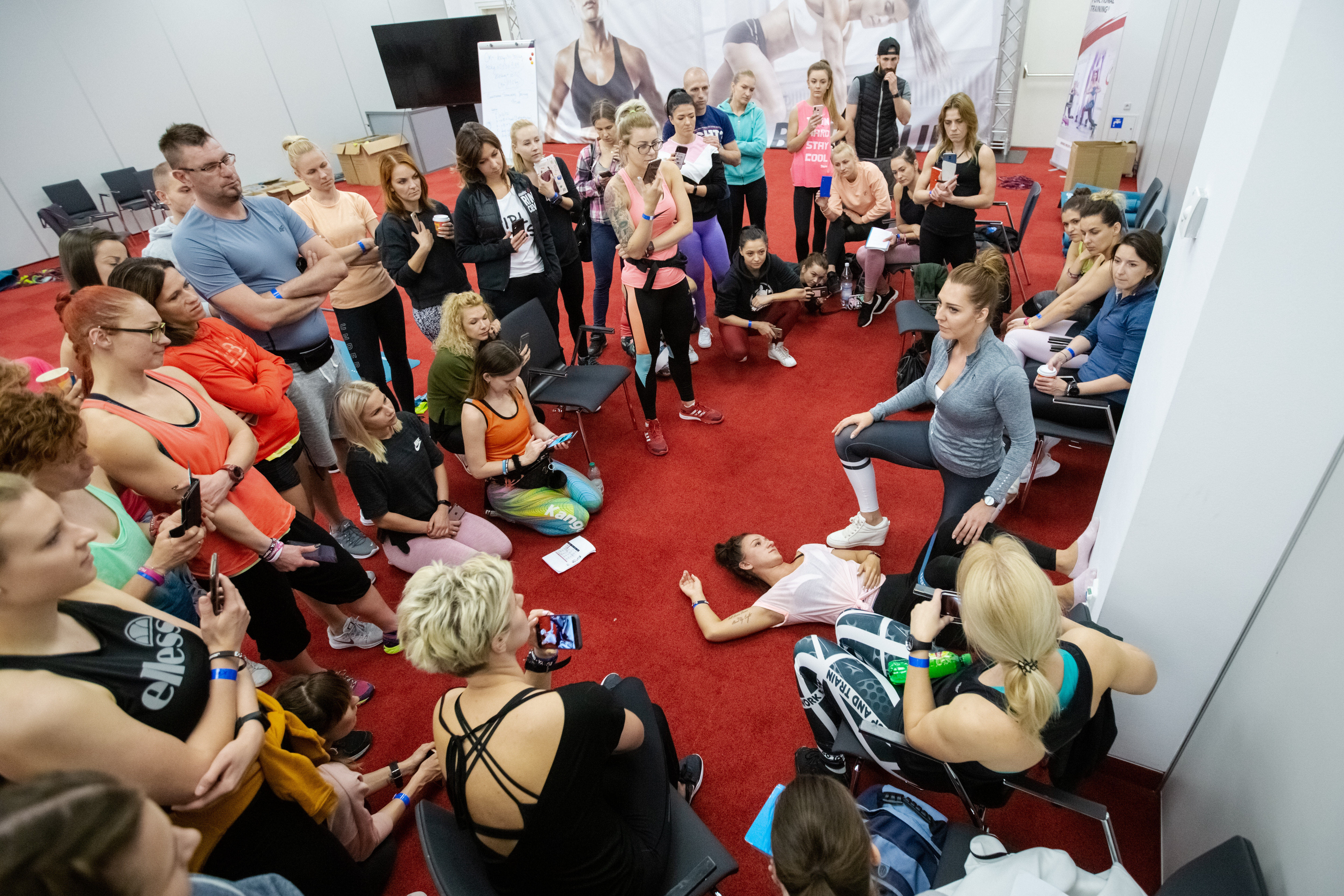 why is this training innovative?
By verifying my knowledge at the time and analysing training programs and courses available, I had my outline ready. There were several 'buttocks' courses available on the market at the time and I was supposed to write another one… But the closer I looked the more I realized that all of them were missing certain information. So I began to do my research , and also look for "flavours/ nuances' that could improve a workout for a woman.
I included those tips in the program. They allow for the quadriceps muscles to be either engaged or switched off completely. Putting the emphasis on the tempo of exercise e.g. 4 2 1 1 or 4 1 1 1, optimising the ability to train effectively along with the frequency matching the training volume and dividing the training unit into three categories of exercises:
Activator (e.g. Elevated Glute Bridge, Barbell Hip Trust, Cable Kick-back, High Step-up);
Stretcher (e.g. Full Squat, Deadlift - traditional, RDL, Sumo; Bulgarian Split Squat);
Pumper (e.g. Frog Pump, Band Side Lying Clam, Band Goblet Squat Pump)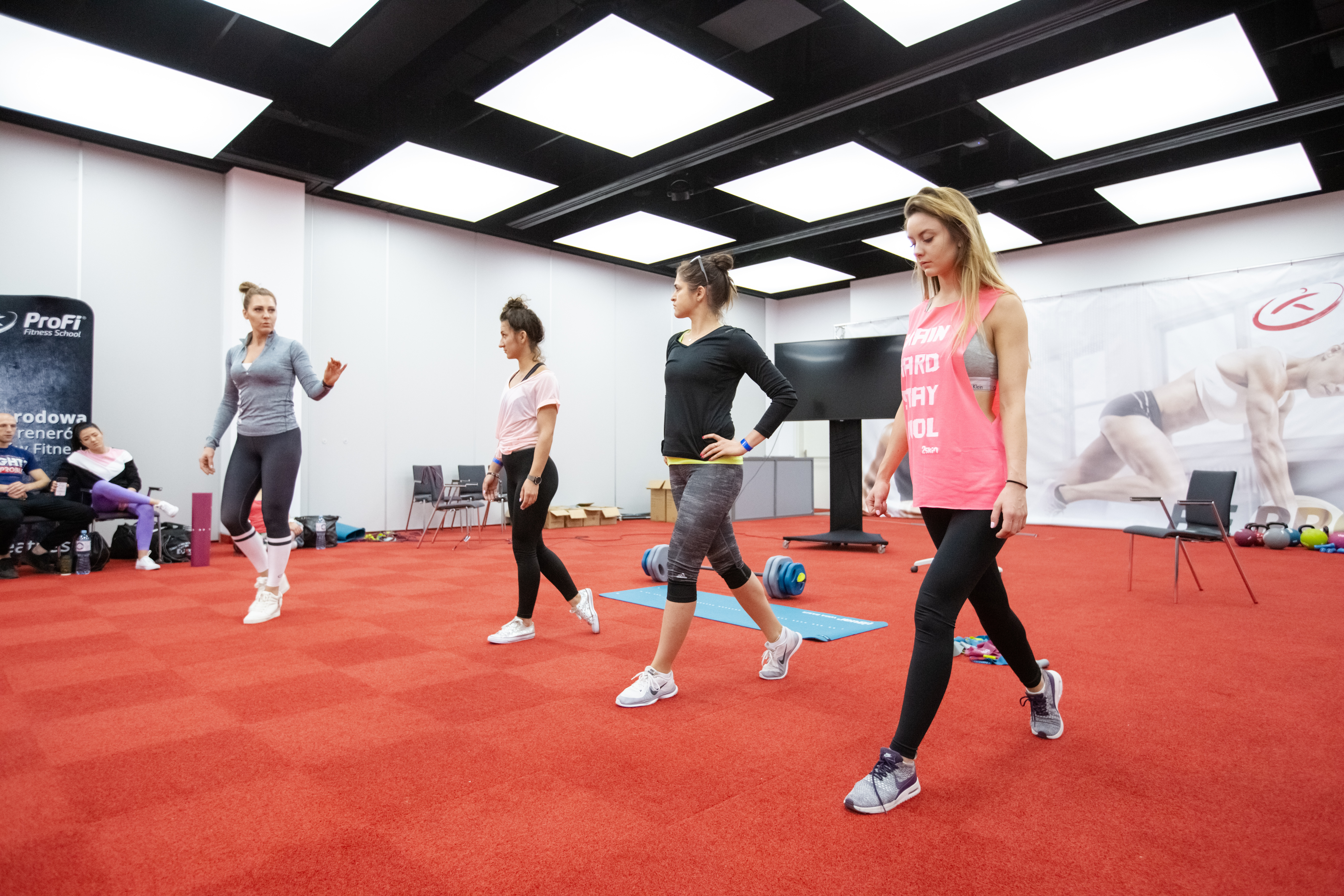 In addition, there is a use of activation and stretching exercises as well as Patric Tour's method. However, this is not everything that is included in the program. After 7 years of training with the clients, I could not imagine writing a program without taking postural analysis into account.
I realized that this was the missing element all the courses at the time. For the most part, coaches work with women who want to "lose a few kilos and tone their bum." It soon turns out that Ms. X spends 8-9 hours in the office, often 10 hours in heels, runs to pick up a child from a creche and does a home workout with weights twice a week for less than 15 minutes - always something, but not enough. After the first consultation and looking at her posture, we can see pelvis tilt and a flat foot.
This is all due to the way we work, learn and spend free time nowadays. I can safely say that the human body is almost never free from defects – very often we unconsciously make them worse, and the consequences can be quite persistent, long-lasting and their improvement can be quite difficult. A trainer should be able to diagnose motor dysfunctions and apply corrective exercises before moving further. After all, someone entrusts us with their health. Our task is to respect it and do everything we can in our power and knowledge (!).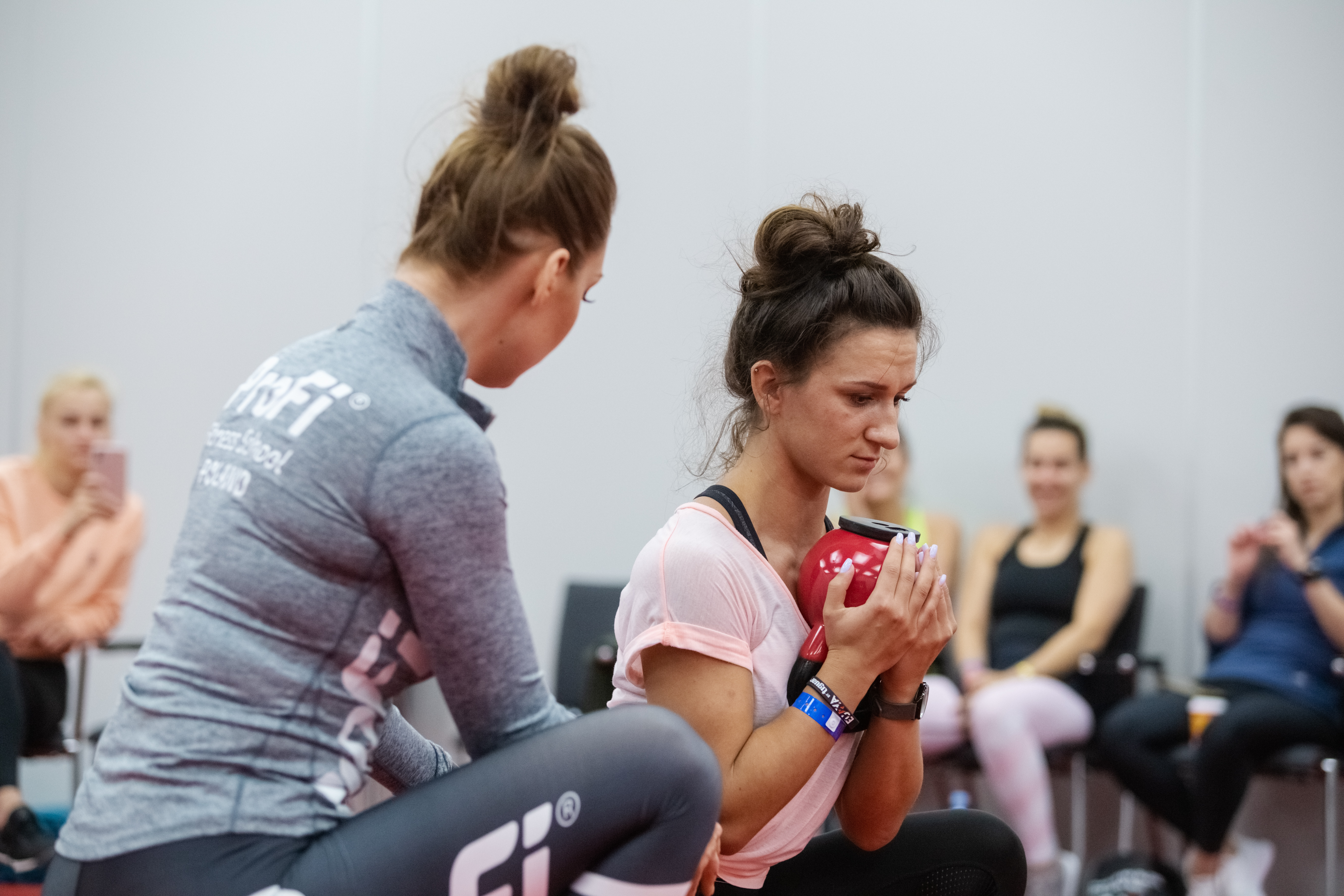 it can be quite challenging to work with a client without causing them any injuries. Not all trainer are physiotherapists after all. Therefore, the course was also developed to be a guide on how to exercise without causing any injuries in the gym or in fitness studio rather than just providing "best buttocks exercises ". As exercise plans are evolving, it is constantly adapted to your needs .
Personally, I upskill on regular basis, whether in the gym or with other instructors.We have agreed that if there are any changes or amendments to the course, all students will be informed. As an example, a nutrition plan I handed out after one of the courses was such a big success that it was permanently included in the course.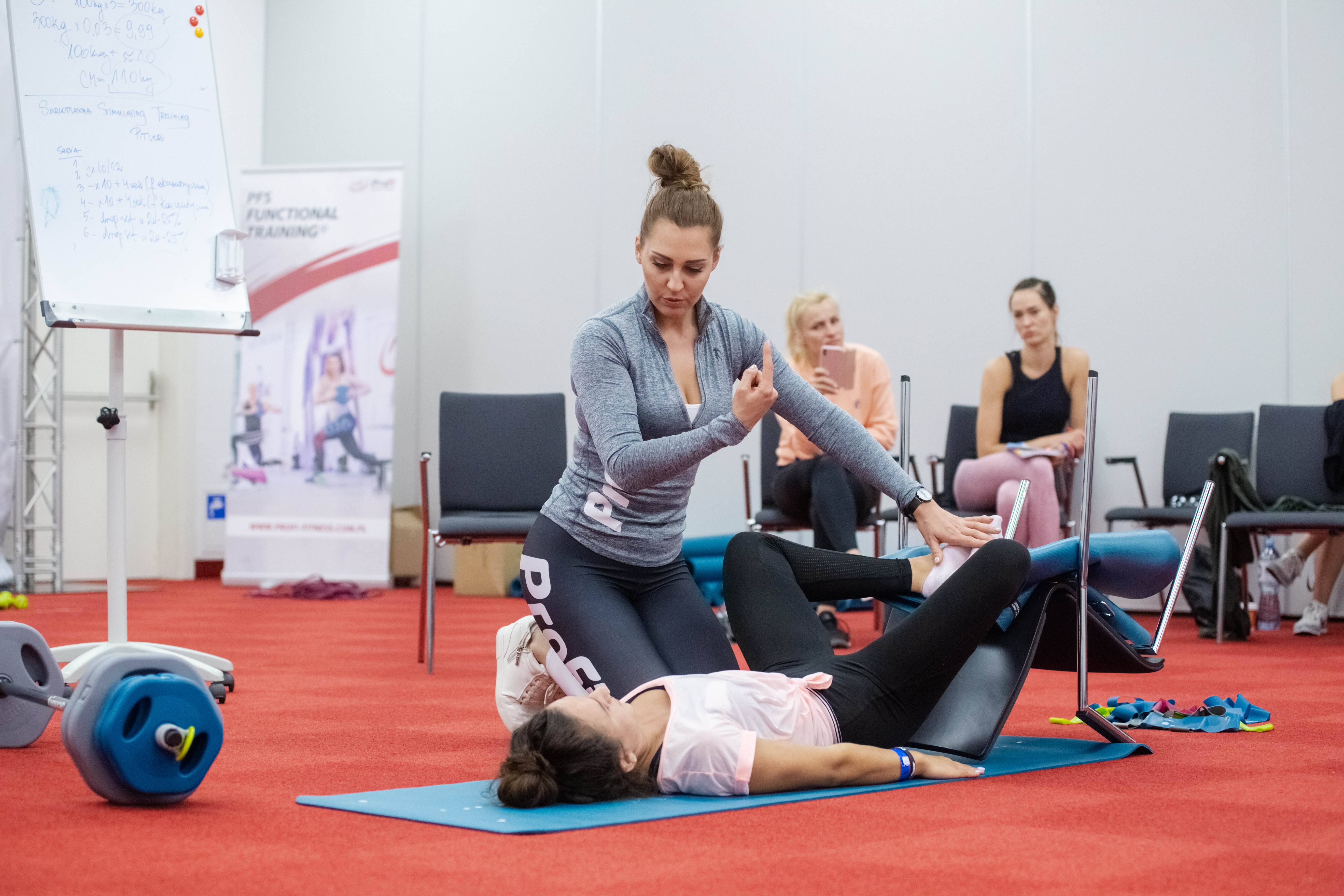 BUTTOCK shaping AND EVOLUTION
After a few months, the program was ready, approved by Szymon Moszny and available on Profi Fitness School website. This time it was aimed at trainers, fitness instructors and simply active people. The program is designed as an 8-hour workshop divided into 2 hours of theory and 6 hour practice in the gym and fitness room.
Anatomy is a starting point of the course which is based on the functionality of a given muscle. Gluteus maximus muscles are the largest and strongest muscles of the human body and play an extremely important role in stabilizing the body, transferring body weight from the lower limbs onto the torso and vice versa, and also play an outstandingly large role in spine support.
When these muscles are inefficient, the body begins to overload the lumbar spine, increasing pathological burden on the muscles of the Erector spinae, which can be accompanied by back pain. And since the lack of movement, sedentary lifestyle and lack of normal movement patterns can contribute to inactive buttocks, it can result in an incorrect movement and effectively pain. An inactive buttock is the cause of lumbar spine pain.
In addition, there was an analysis of posture defects in theory and practice, including: sway back, lordotic posture, dorsum rotundo-concavum, dorsum planum. Discussion of piriformis muscle - 3 tests for the trainer and the right way of stretching as a form of prevention. Second part of the course concentrates on exercises and their hybrids. Unfortunately, this is not technique of exercise course, therefore the knowledge of basic exercise such as :deadlift, squats, lunges, hip thrust, plank, glute bridges is essential.
As some students have more experience in training than others, the knowledge of technique of exercise is verified together. Fitness instructors appreciate the practice in the gym because it is something new for them. Activation exercises ( as well as free weight exercises) are also very popular as they can be easily transferred to the fitness room.
We have also added practice in a fitness studio where the exercises we covered during the course are used in the fitness class environment.
The course is open for those who are already involved in the fitness industry. More than 90% of these students say they learned more than they expected, and anatomy and muscle function analysis helped them understand a purpose of a particular exercise. The program has also been enhanced with access to training programming ( aimed at shaping buttocks without building thighs ) and the sample nutrition plan mentioned above.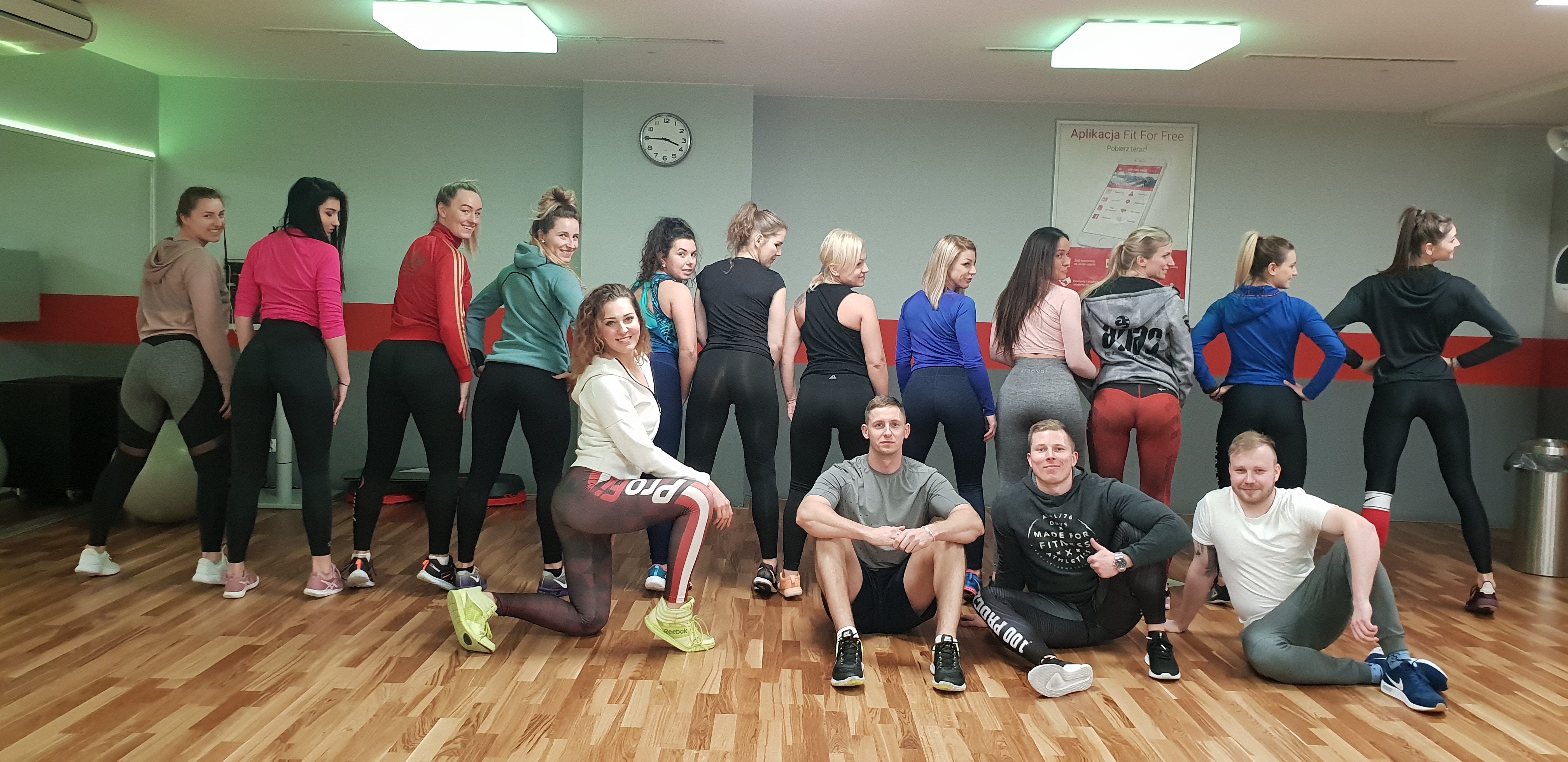 After a year of running the course in every major city in Poland we collected following reviews from the students: coaches (both beginners and experienced,) fitness instructors, power-lifters, runners and those who were not involved in a fitness industry)
Below are the most common answers to the question: What did you like the most during PFS BUTTOCKS SHAPING course ?
the tutor's interaction with the participants,
active student participation, which was encouraged by the tutor
a lot of practical and theoretical knowledge
new exercises e.g. "Princesses"
the course is so interesting that it could be extended for two days
New knowledge, new technique, interesting info
Everything + Princesses
A lot of knowledge
A rich manual
holistic approach to training
variety of exercises
great tutoring
nuances discussed when presenting the technique
tutor's willingness to help
tutor's competences
creativity, professionalism and communication
Lots of details that I didn't pay attention to in everyday training
Buttock activation
Bad posture vs training! very useful!
Exercise for fitness athletes
SST method!
Correlation between anatomy and exercises and how they are performed
Practical application of the exercise (in the gym and fitness room)
Students who took part in course said that they were more aware of their own training and classes they teach stand out from other classes which makes them more attractive.
See you there!